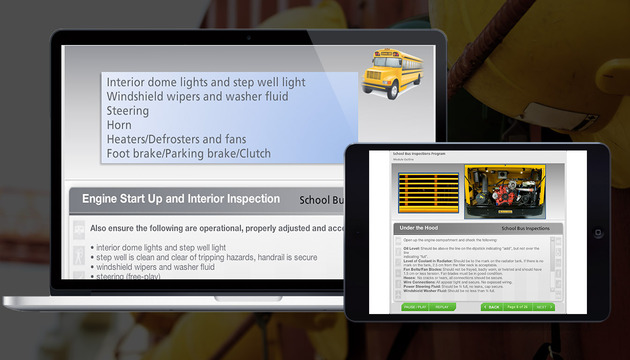 School Bus Inspections Online Training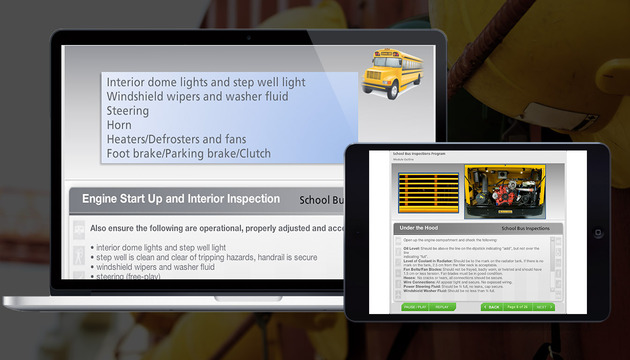 Description
Conducting proper school bus inspections is both a moral and a legal obligation for school bus operators. This program covers vital inspection information and is an excellent review of all aspects of conduction pre-trip inspections, On the Road Checks and Post Trips.
COURSE DURATION: Approximately 1 Hour
SCHOOL BUS INSPECTION TEST: Testing conducted in this online School Bus Inspection Course is designed to reinforce the information presented. A mark of 80% must be achieved in order to receive a certificate of completion. Participants are able to repeat the course twice if the pass mark is not achieved on the first attempt.
SCHOOL BUS INSPECTION CERTIFICATE OF COMPLETION: Upon successful completion of this online course, a certificate of completion will be available for download and printing.
Course Outline
Welcome Course Navigation Introduction The Law Pre-Trip Overview Under the Hood Engine Start Up and Interior Inspection Gauges Interior Emergency Equipment Interior Inspection Vehicle Documents Exterior Inspection Child Check-mate System On the Road Checking Procedures General Maintenance Post Trip